A Tribute to James Marlow
24th April 2022, 7pm
The Brunswick, Brighton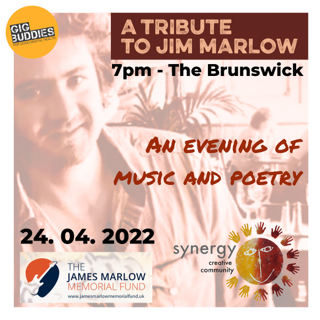 In memory of James Marlow, a special event will take place at The Brunswick at 7pm on the 24th April. It will be an event of wonderful music and poetry! Any money raised will be donated to the charity Synergy Creative Community, the mental health peer support group.
James was able to attend the group and met a lot of friends through Synergy. It was an important space for him to express himself musically.
Family and friends of James have created this legacy in his name so that others can continue to feel supported and encouraged to express themselves and unlock their potentials in a safe, inclusive space. Synergy helps to break down barriers associated with mental illness, barriers that can result in people feeling excluded, isolated and very lonely.
In honour of James, we would love to see you there to tribute to this talented and creative individual.
For more information and donations to the cause, visit the website here: https://www.peoplesfundraising.com/donation/in-memory-of-james-marlow
Project Launch Party
10th April 2019
The Rose Hill, Brighton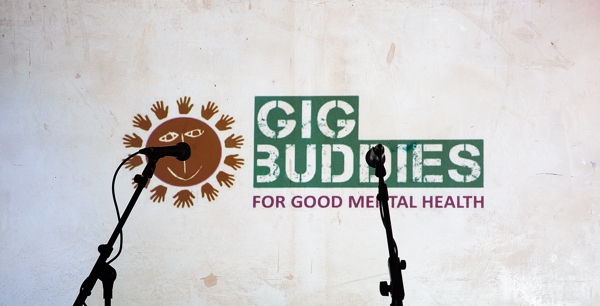 'We had an amazing time at our launch party at The Rose Hill (
http://www.therosehill.co.uk/
) in April, and even had some of our Gig Buddies performing on the night.
Watch this space for more news on future, fun and music-filled events. You can also check out our Facebook page for news on upcoming events and recommended gigs!' (
https://www.facebook.com/GigBuddiesMH/
)
You can write to us at: Synergy Creative Community c/o Community Base, 113 Queens Road, Brighton, BN1 3XG
Phone: 07877 574212 Email: info@gigbuddiesmentalhealth.org.uk