Synergy Creative Community is a mental health peer-led community organisation based in Brighton, East Sussex. We started in 2009 and registered as a Community Interest Company in 2015. We take a creative approach to well-being and mental health by running weekly sessions of art, music, creative writing, cookery and mindfulness meditation. Synergy has become a space to connect with others and share experiences.
Our projects is where we love getting creative every Tuesday 12-5.00pm throughout the year at West Hill Community Hall, Seven Dials Brighton. Our creative drop-in session has a feast of activities for all the senses, including a delicious healthy lunch from 1pm for £3. Click here for more details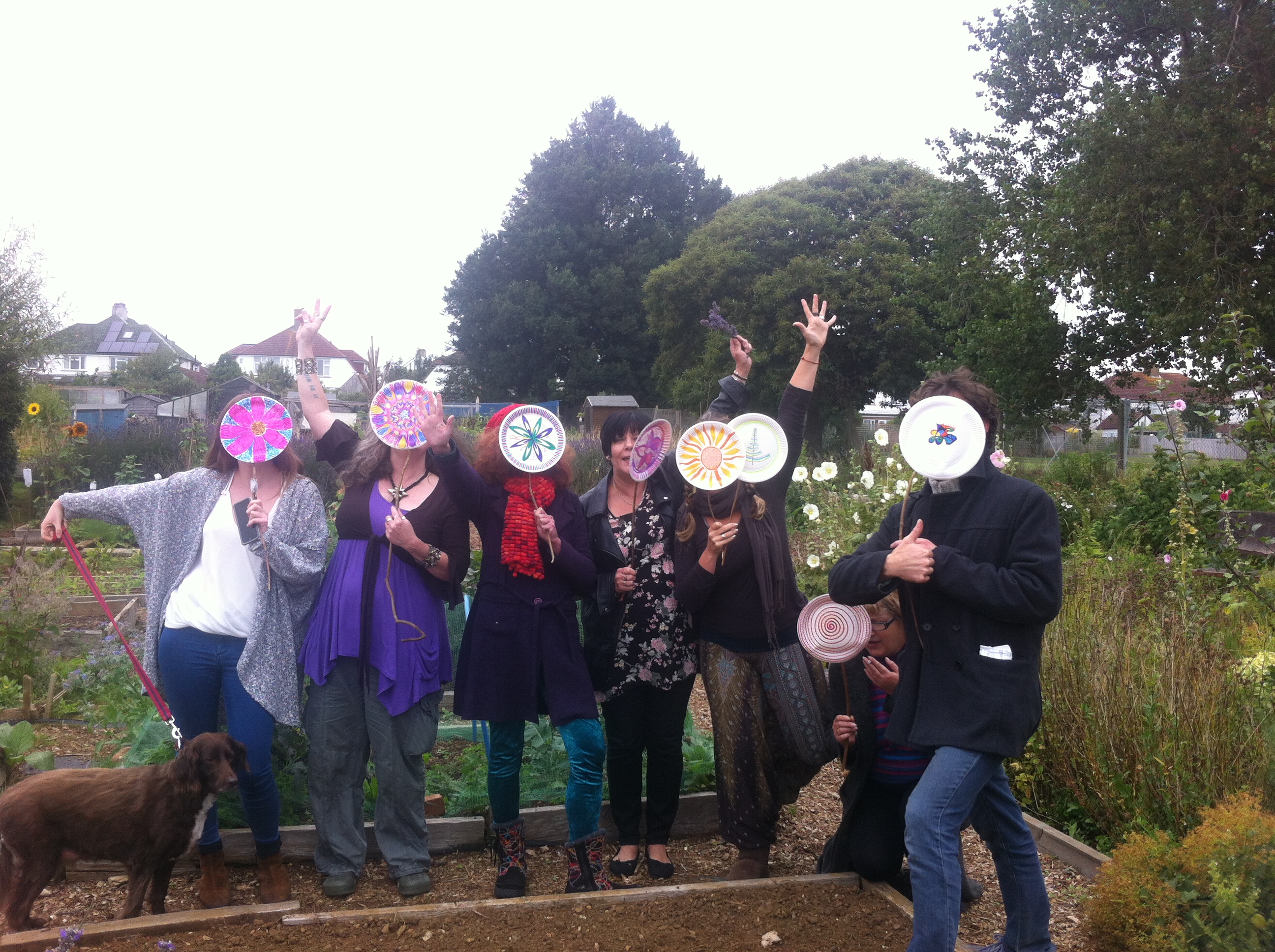 I enjoy the environment, it is a very safe environment. The lunch together I really enjoy. I particularly enjoy the art therapy in the afternoon. As for my confidence, it has helped me, so much so I have been able to help out in a local charity shop. Tuesdays are part of the highlight of my week, because of the safe environment and people are very welcoming.

David

Synergy Member
At the core of Synergy's ethos are the concepts of individual freedom and collective support. By unlocking individuals' potentials and working to their strengths, Synergy aims to empower members to manage their own recovery and support others in their recovery. Our peer approach means that people work together, sharing ideas and resources to support others through social connection and exchange: this is a strong feature of our group.
Through peer-support and building links within the community, we aim to break down barriers associated with mental ill-health. We believe in promoting a sense of individual and collective identity, confidence, strength and support.
At the heart our approach is the aim to create a non-judgemental, inclusive and safe space, for people to connect and share experiences of rediscovery, recovery and reintegration; providing a basis for open dialogue, communication and reflective healing. Synergy members design the activities to benefit our own recovery and to make improvements to our own well-being and mental health outcomes.
Through its outreach projects and public events programme, Synergy aims to build a more constructive community network of mental health awareness and action, and a co-productive approach to mental health recovery. The integrated community experience we provide allows for new friendships and relationships to develop, which is particularly valuable for people with experience of mental ill health as isolation and exclusion is common.
At Synergy Creative Community we are working towards the following outcomes: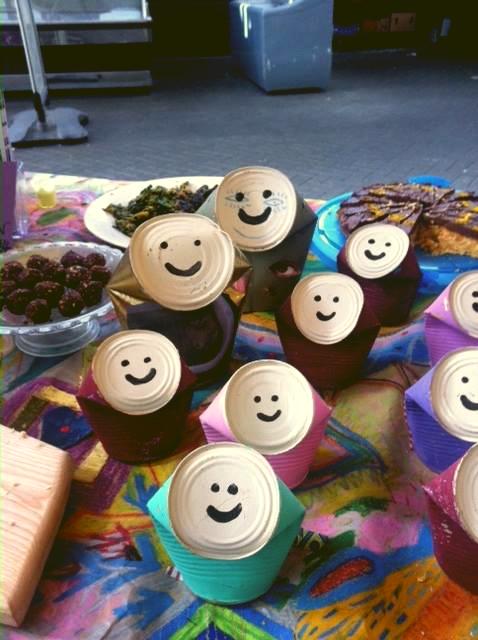 Reduce stigma, isolation and inequalities for groups that may have difficulty accessing relevant support, empowering them in managing their own recovery and ongoing well-being, and helping to build emotional resilience, as well as teamwork, leadership and employability skills.
Promote good mental health and well-being awareness in the community environment, increasing social value and positively impacting community mental well-being.
Through its outreach projects and public involvement events programme, Synergy aims to build a more constructive community network of mental health awareness and action, and a co-productive approach to mental health recovery.
Synergy is so unique. In a way it acts as a safety net for mini breakdowns…I was having a meltdown and was aware I was in a bad place. She held my hand and supported me…if I hadn't been here and had you to support me I would have ended up in hospital.

Julie

Synergy Member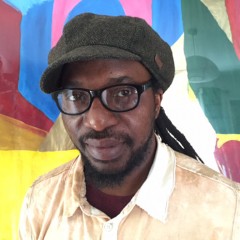 Odi Oquosa
Synergy Creative Community C.I.C Director
Odi Oquosa is an artist/ musician/ shaman. In 2000, he was tortured by the government-backed vigilante group, the 'bakassi boys' in Nigeria. He later moved to the UK in 2001 and was seen by the mental health services but felt that his needs were not met, in particular, his cultural and indigenous identity. Odi became a mental health advocate for holistic treatment and was chair for 4 years for the Patient and Public Involvement Forum NHS. In this position, he was able to take part in a series of inspections of hospitals in Brighton and Sussex, thereby gaining a valuable insight into how the NHS works.
Odi was interviewed by local and national newspapers between 2003-2008 regarding his art, shamanism and his personal journey. He organised the campaign 'Bed Push' from Brighton to London to raise awareness of the over-medicalisation of mental health services and the essential need for a more alternative approach. He has worked with different organisations such as: Afiya Trust: a Black and Minority Ethnic mental health charity based in London; MIND in Brighton facilitating stone sculpting; Sussex Partnership Trust, where he undertook commissions to produce artworks for hospitals. Lisa Rodrigues, the ex-chief executive for SPT, has been an inspiration and a mentor to Odi, championing his ideas on Shamanic healing practice.
In 2006, Odi set up the group Inner Vision, that met weekly at the Cowley Club in Brighton. This was a group for people who hear voices, people who experience mental health issues and people who are interested in learning about mental health. People would meet, talk and share their ideas and experiences. Odi used his shamanic skills and knowledge as a guide in facilitating the group. Inner Vision went on to receive funding from the Primary Care Trust (PCT) and this enabled Odi to take his ideas directly to the hospitals and engage therapeutically with inpatients through music and art. It became very popular, with volunteers helping and contributing to the managing and growth of the project. In 2006 the group grew from Inner Vision and became 'Synergy' as it is known today, reflecting a move towards a creative community ownership.
Odi went on to train as a peer support specialist and also studied art psychotherapy at Goldsmith in London. In 2014, he graduated from the University of Brighton with a BA Hons in Social Science and this year he will gain his MA in Social Work from the University of Sussex.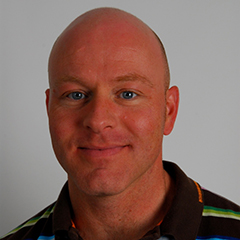 Neil Holmes
Synergy Creative Community C.I.C Director
Neil has worked in the community and voluntary sector for 18 years in the field of mental health, working to develop, grow and sustain charities and community groups. He is passionate about neighbourhoods and communities and the role of the third sector within these. Neil has been involved with Synergy since 2009 helping it to grow and develop. He is committed to influencing health inequalities and social injustice, in particular issues relating to well-being and mental health. Neil believes in challenging prejudice, discrimination and stigma.